So it has taken me so long to get the module published (The Tomb of Kochun; a Pathfinder open design RPG) I decided to repaint the cover. I really feel that this is the first painting that I have done after taking Larry Elmore's painting class that shows all that I learned under his mentoring.
The Tomb of Kochun, oil on panel, 16×20, 2011.
This is the cover for a module that is being published by Signal Fire Studios. Written by Dane Collins, Josh Harper and myself.
I sculpted this to help with my cover painting for the Tomb of Kochun module. With this guy, I get all the right angles and lighting for all the kobolds that will be in the back ground. This exact one was sold at Connooga, but I molded him, so there will be many more.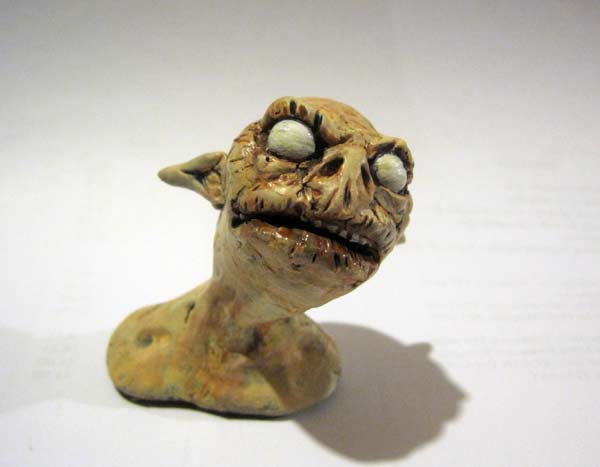 Zombie Kobold, 3″ tall, Super Sculpey and Acrylic Paint.
so it has been so long since I started on self publishing the module Tomb of Kochun, I am no longer happy with the cover. So my buddy Grant Cooley talked me into redoing it as a piece that I can submit to Spectrum Art Book. This is the second stage sketch, after choosing from a thumbnail, I am now starting to lay in the final line work. I would love to hear peoples opinions on this.
Click for the full size image.