Paul and Sara have been asking me to sculpt a new demon mask for a year now, and I finally have time to do it. About an hour into the sculpt.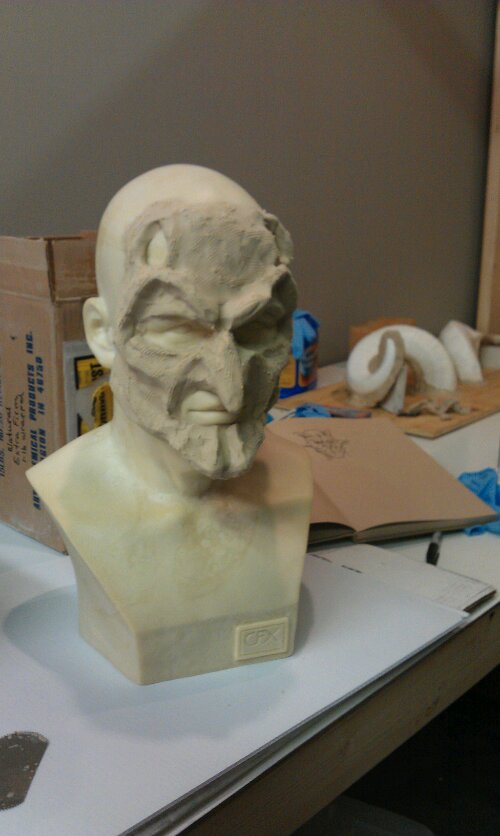 In the background you can see the rams horns I am also molding this week.
More pics after the break.